The wood working craft has been an honorable profession since history was first recorder, Jesus the carpenter of life worked as a carpenter at an early stage in his life and it is said that he used wood since olive wood was and still is the wood of choice in the Holy Land!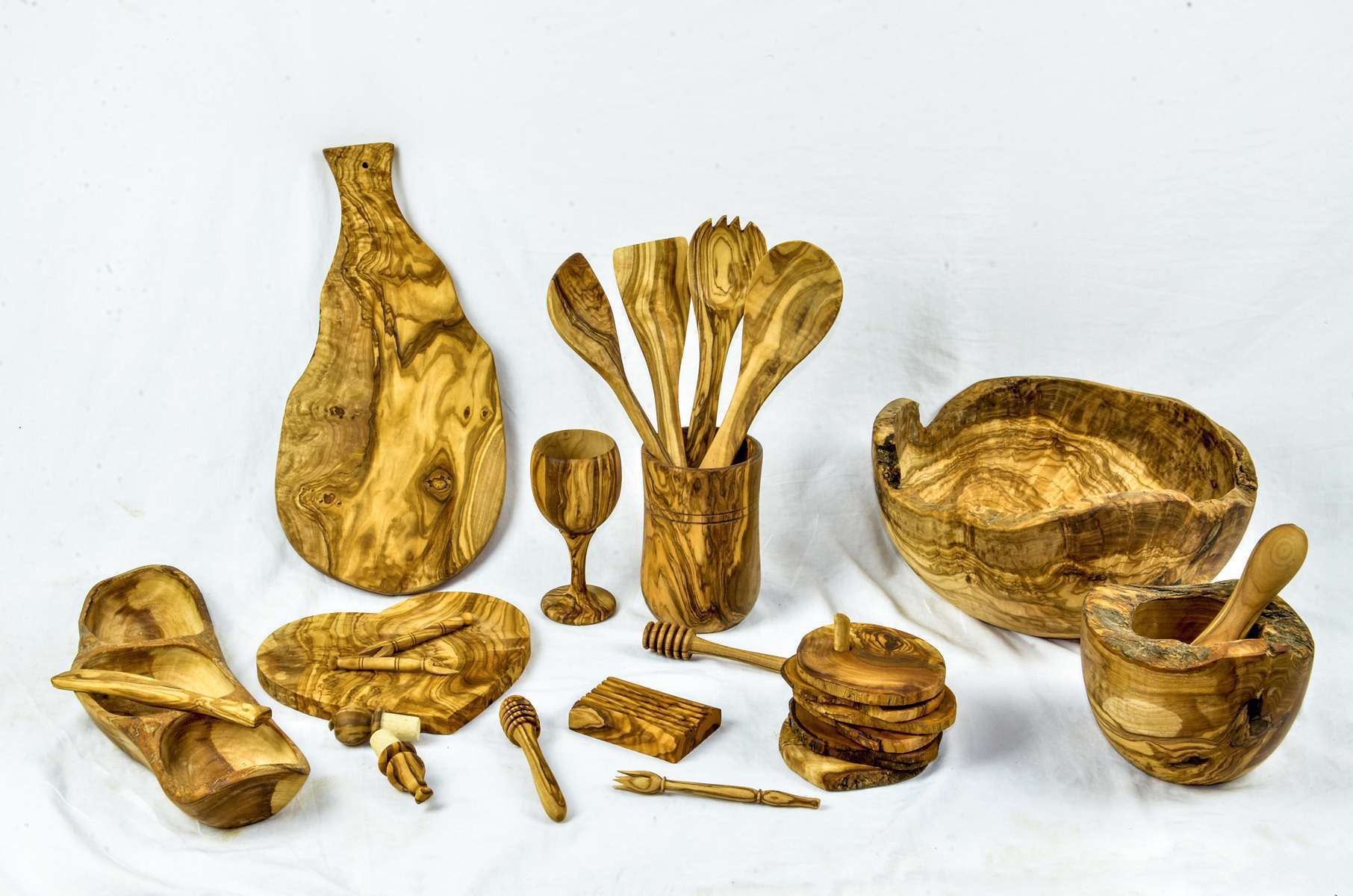 Olive trees are a local raw material from which mainly religious, historical, and artistic articles are made, using the prunes of young olive trees, olivewood and the sprouts from the trunks of the old, unproductive trees.
Bethlehem olive wood is heavy, dense and durable with a distinctive colors that range in nuances of red and creamy pigments with irregular gray, brown, and wild black lines. It is also very long lasting and resistant, being the natural choice of wood for sculptures for thousands of years.
Artists, who came from Europe, settled in Bethlehem and started this unique industry of olive crafts. Ever Since, wood carvings was taught from generation to generation until it was perfected and mastered.
Today, the art continues to be a major source of income for many Holyland Christian residents (especially the cities of Bethlehem, Beit Sahour and Beit Jala) and it is the most profitable product in the city. Olive wood is carved into crosses, boxes, candle holders, picture frames, covers for historical and old books, vases and scenes of the Holy Family particularly in Christmas time.
Nowadays, tourists from all over the world visit the blessed land to enjoy their stay, visit the Christian religious places and get themselves a handcrafted olive wood piece from the sacred land.